Jack Kahl
Former Owner and CEO of Manco Inc.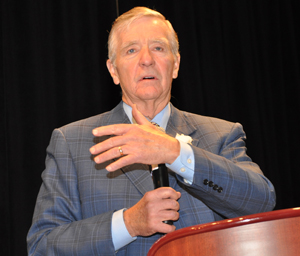 Jack Kahl Speaking Topics include:
Entrepreneurs
Business
Leadership
Jack Kahl is the former Owner and CEO of Manco, Inc. Entrepreneur Jack Kahl took a commodity tape business and turned it into a multi-million dollar, best-of-breed company. Along the way he learned valuable lessons about business – and people.
He was named one of "America's Most Admired CEOs" by Industry Week magazine in 1993. Inc. Magazine honored him as one of three CEOs in America to benchmark leadership practices, and Cleveland Magazine named him the "Best Boss in Town" in 1996 and 2000.